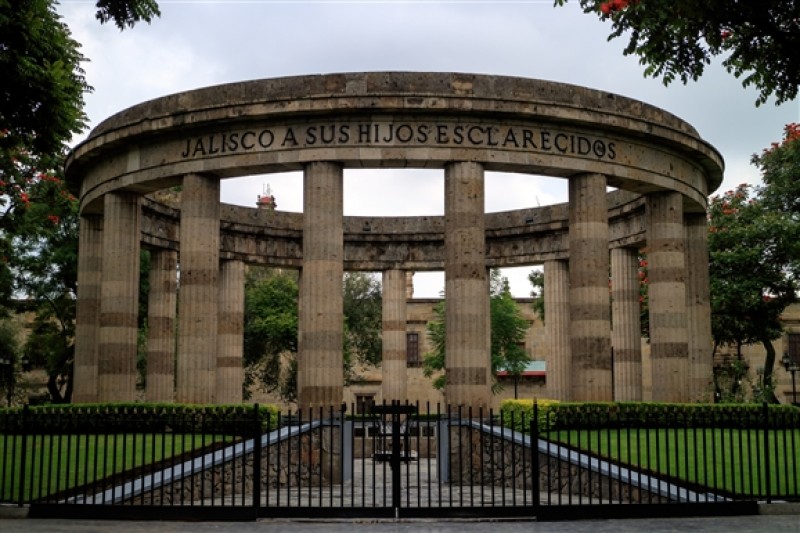 Guadalajara: An Up-and-Coming Engineering Hub

Guadalajara is already well-established as a hub for international tech manufacturing. Companies like Hewlett-Packard, IBM, General Electric, and Kodak have invested heavily in Guadalajara since the mid-1990s, reinforcing its reputation as a center for engineering talent in Mexico.
As one of the best engineering schools in Mexico, the University of Guadalajara is churning out talented professionals that have the potential to become Mexico's next generation of entrepreneurs or support Guadalajara based startups.
The Government of Guadalajara recently stepped in to shift the city's focus from production for foreign export to local innovation. Through initiatives like Ciudad Creativa Digital Guadalajara (CCDG) and Reto Zapopan, the local government is providing direct investments in the innovation sector. The CCDG campus is located in downtown Guadalajara and aims to strengthen Mexico's position in the global economy through creative industries like television, technology, video games, and interactive media. Reto Zapopan is a government-funded incubator and coworking space for high-impact startups working in Guadalajara.
Furthermore, in response to Trump's increased restrictions on immigration, cities like Guadalajara are trying to attract top tech talent to settle in Mexico instead. Nonprofit StartupGDL has already brought five startups to the city and other tech companies are following suit, with some looking specifically at Dreamers in the US, who may need to search for jobs abroad as Trump lets DACA expire. Just a four-hour flight from San Francisco, Guadalajara is also attracting Silicon Valley tech companies to set up back offices there since Trump restricted access to foreign talent by tightening regulations around the H1-B visa.
VC firms and angel investor networks are also finding a niche in Guadalajara. Angel Ventures, the most influential angel investor network in Mexico, has an office in Guadalajara and Mexico City. Guadalajara also has its own network of angels, the Guadalajara Angel Investor Network, or GAIN for short.
Although the venture capital system in Guadalajara is still nascent, startup builder Agave Lab has chosen this city as their home as they help develop a strong portfolio of Mexican startups from the ground up.
The Mexico branch of international startup accelerator Hackers & Founders, called the H/F Co-Op, was founded in Guadalajara, placing bets on Mexico becoming the world's 5th largest economy in the next 35 years. Hackers & Founders Mexico now operates in 23 cities and has over 300,000 members. If you want to hear more about Guadalajara and Hackers and founders check out my podcast with Mak Guiterrez and Jonathan Nelson.
The supportive environment of Guadalajara is fertile ground for some of Mexico's most successful startups. Guadalajara-based online money-lending service Kueski closed a US$35M round last year in what was the largest round ever raised by a fintech startup in Mexico. San Francisco-based startup Wizeline has its largest office in Guadalajara, both because the founder is a Guadalajara native and because they want to capitalize on the tech talent coming out of the city.
Unsurprisingly, the warm climate, low cost of living, and thriving art scene make Guadalajara one of Mexico's most attractive cities. As a result, Guadalajara has seen dozens of coworking spaces pop up in the past few years, such as Nevermind Coworking, HackerGarage, and Epicnest.
Guadalajara is also the headquarters of several digital startups such as Rigs, an auto parts marketplace, Fullbox, a furniture rental company, and VoxFeed, an influencer marketing marketplace.